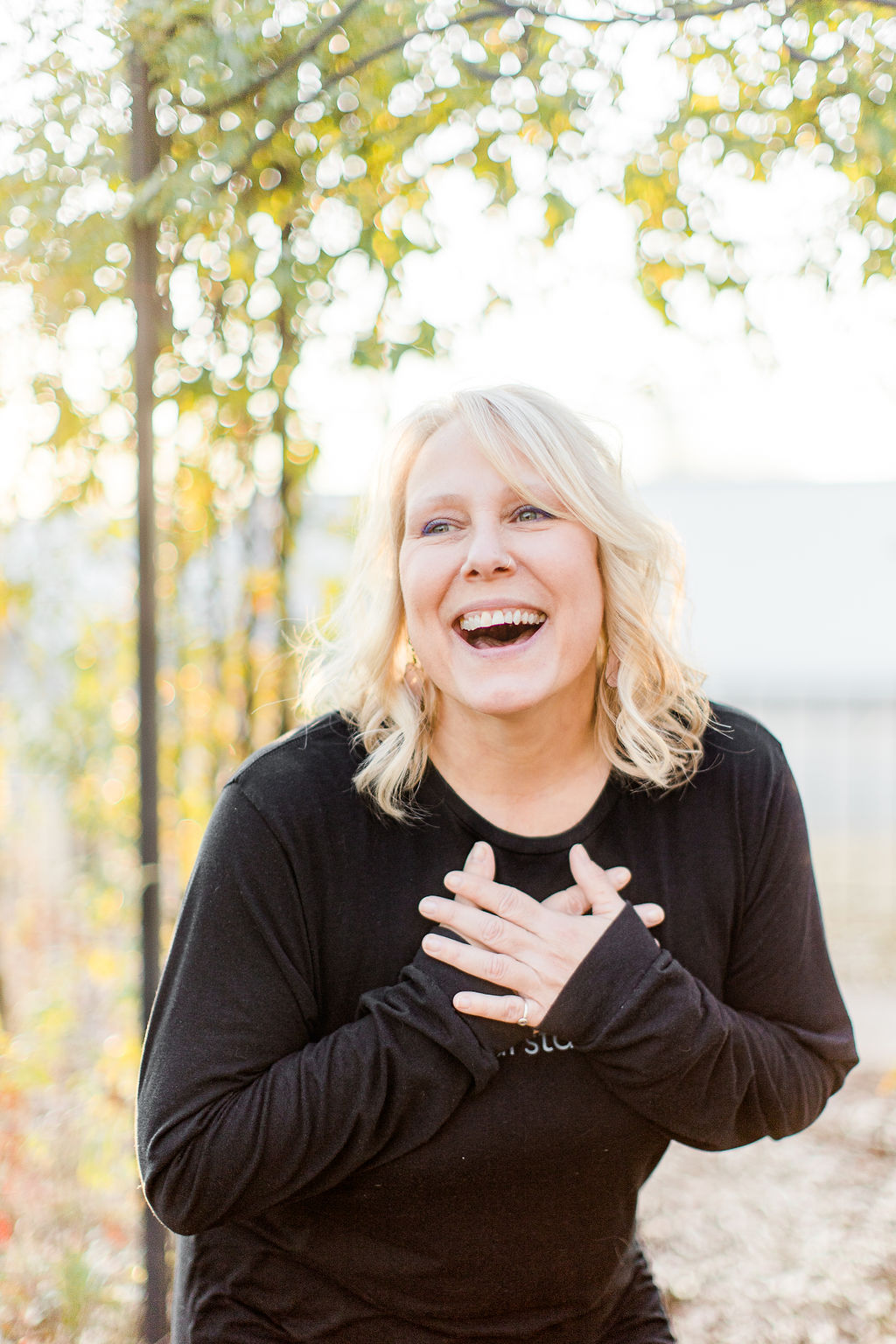 Laurie Swain, LCSW, RYT200
Founder and Owner, Mindful Living Center
With over two decades of experience, Laurie blends integrative psychotherapy, meditation, relaxation training, and life coaching skills to effectively support her clients in the resolution, healing, and growth they seek. She views therapy as a collaborative, egalitarian experience and welcomes the opportunity to support people of every race, ethnicity, religion, ability, sexual orientation, gender identity, and socioeconomic class. Laurie brings profound respect, compassion, and mindful presence into her work. Her goal is to assist others in the creation or cultivation of an authentic, empowered, fulfilling life.
Laurie first found meditation in hatha yoga practice, which she began in 2000. She jokes that she flirted with it for years before enrolling in a Mindfulness-Based Stress Reduction Program (MBSR) in 2009. Taking this course was life-changing for Laurie. Her commitment to practice meditation was solidified and the desire to offer its teachings as widely as possible was born. She immediately began teacher training, and after seven years and hundreds of hours of practice, education, and training, she was awarded Teacher Certification in MBSR from The Center for Mindfulness in Medicine, Health Care, and Society at the UMASS Medical School. She is the only certified teacher of MBSR in Arkansas.
Laurie holds a Bachelor's and Master's degree in Social Work and is a Psychotherapist, Certified Mindfulness-Based Stress Reduction Instructor, and Certified Life Coach.
After practicing yoga for 20 years, Laurie opened Mindful State Yoga and underwent training to teach yoga herself. She blends mindfulness and movement in each of her classes.
MSW, Licensed Certified Social Worker
UALR, Harding University
Certified Mindfulness-Based Stress Reduction (MBSR) Teacher
Center for Mindfulness in Medicine, Healthcare, and Society
University of Massachusetts Medical School
Mindful Self-Compassion Core Skills Training
Center for Mindful Self-Compassion
Eye Movement Desensitization Reprocessing (EMDR) Therapy Training
EMDR Support Network
Acceptance and Commitment Therapy Training (ACT)
ACT I, ACT II, Treating Trauma with ACT, Supervision and Ongoing Peer Support
Certified Life Coach
The Life Purpose Institute-ICF Accredited Training
Registered Yoga Teacher (RYT) 200
Blue Yoga Nyla RYS
Laurie has continued her professional development over the years with an emphasis on trauma-informed practice and mindfulness-based interventions. Laurie also has extensive experience with 12-step recovery.
Laurie is in network with the following insurance plans: Ambetter, Blue Cross Blue Shield, Magellan, Municipal Health Benefit Fund, New Directions, Value Options, and QualChoice. Some insurance companies have out-of-network benefits. Contact the office and we'll help you find out if you are covered.


Private Pay: Cash, Check, and Credit Card are accepted.


Laurie is contracted to provide services at no cost to members of the Judges and Lawyers Assistance Program (JLAP). Contact your representative to initiate a referral.